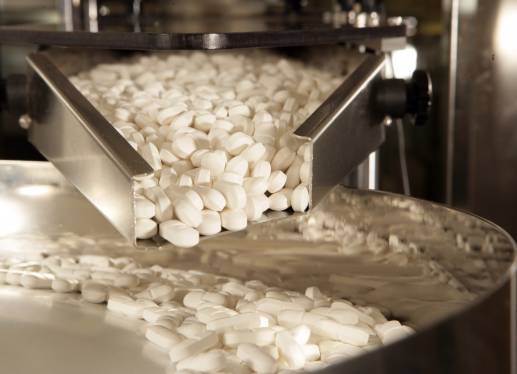 GlaxoSmithKline, Britain's biggest drugs maker, has agreed to divest several of its over-the-counter (OTC) European brands to Omega Pharma for €470 million (£391 million).
The brands being divested include Lactacyd, Abtei, Solpadeine, Zantac, Nytol and Beconase, which together generated sales of approximately £185 million in 2011. The divestment is expected to be completed in the second quarter of 2012, subject to regulatory approvals.
GlaxoSmithKline (GSK) said it expected the net cash proceeds from the transaction to be approximately £310 million.
Omega Pharma is an OTC healthcare company headquartered in Nazareth, Belgium, with operations in 35 countries across Europe and emerging markets. Its products are sold in pharmacies and related retail outlets
Under the terms of the deal, Omega will also acquire the Herrenberg manufacturing site in Germany, which employs approximately 110 people. Several of the brands being divested are manufactured at Herrenberg and it is anticipated that existing employees will transfer with the site to Omega Pharma.
Commenting on the news, GSK's chief financial officer Simon Dingemans said: "The divestment of our non-core brands in Europe builds on the recent successful sale of our US and Canadian assets. Given the continued economic challenges across the Eurozone, I am pleased that we have been able to transact these assets at a good price for GSK.
"The objective of this divestment process is to generate attractive returns for shareholders as well as simplifying our ongoing Consumer business and enabling it to focus on its priority brands and markets."
GSK said it also remains in active discussions regarding the divestment of further brands in markets outside of Europe and North America. The OTC brands in these markets generated sales of approximately £60 million in 2011.
In 2011, the company reached agreement with Prestige Brands Holdings to divest brands in the US and Canada for £426 million, generating net cash proceeds of approximately £242 million. The majority of that transaction was completed at the end of January 2012.
Headquartered in the UK, GSK has offices in over 100 countries and major research centres in the UK, the US, Spain, Belgium and China.