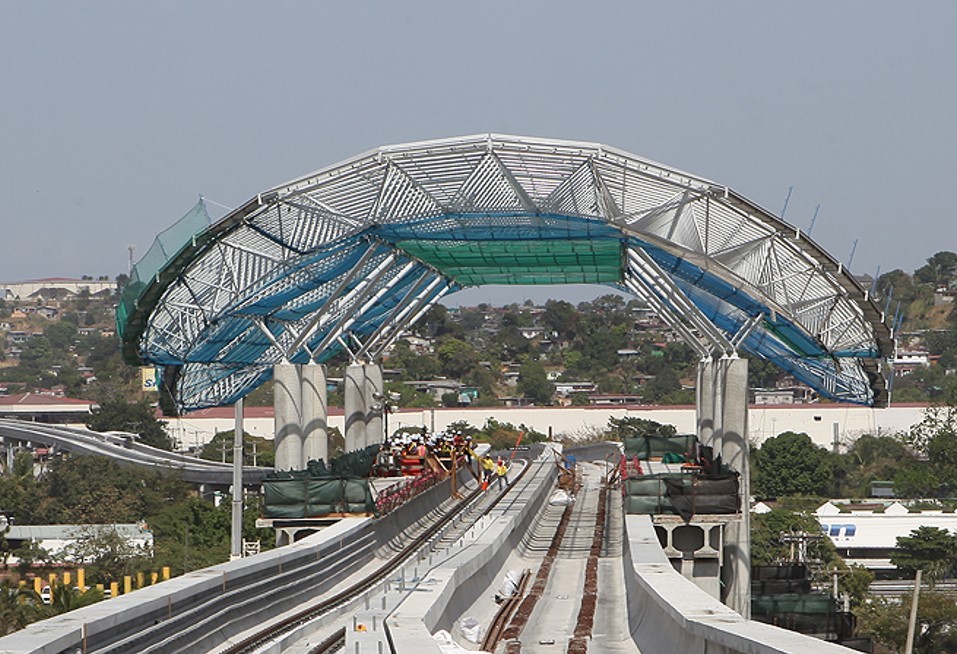 Founded more than 55 years ago, Grupo ITM has developed in many specialist markets in Central America, Panamá and the Caribbean. Our leadership manufacturing quality steel structures for Electrical & Communication Companies is solid, as well as warehouses, bus stations, civil works and any other custom steel construction such as the huge and modern Panama Metro Stations project.
Our annual production capacity is 30,000,000 pounds of steel and we currently have 54,000 mts2 of installed capacity around the region.
WHY YOU CAN TRUST US
Experience
Our people and systems are critical for excellent service delivery to our clients, that is why we have a professional, experienced and dedicated team focused on achieving a successful project.
Quality Control
Our Quality Control ensures that each of our products are manufactured correctly, efficiently and with minimal waste that translates into satisfaction for our customers
Delivery
We understand the needs of our customers so we commit to being ready to ship their products as promised. Our products are exported to Central America, Panama and the Caribbean with the best delivery times in the market.
Grupo ITM offers a wide range of turn-key solutions for your projects.

ANY PRODUCT ANY SIZE
Conventional and 3D
Our engineers have a diverse background in design and calculations, which ensures the most cost-effective and optimized Structural Design.
The bus and metro stations, warehouses, hangars, sports centers and parking are some of our most common products in the metal structures division, however, our factory is qualified to create projects of any size and design, from small projects to big ones as Panama Metro Stations.
Panama Metro Stations
This project is being one of our most challenging and rewarding projects; in joint-venture, with Onddi from Spain we are manufacturing and installing the spatial structure for each station.
The continuous development of lightweight structural systems has made it possible for structures to carry a much greater load than their own weight. In this project, the spatial structures are at the forefront of this advance in the efficient use of materials, aesthetics, and functionality.
All our team is committed to the success of this project which greatly contributes to the development of the country.
Poles – Towers and Substations
Grupo ITM is the leading manufacturer and supplier of street light poles, masts, transmission line poles, traffic signal poles, lightning conductor poles, flagpole and decorative poles in measures ranging from 6mts to 100mts in height. Energy Transmission and Distribution poles have been a primary business for us along these years.
Engineered for long-life, design flexibility and excellent value, the Grupo ITM telecom and transmission towers employs a variety of components to provide a reliable structure that exceeds our customer's expectations.
"Like you, we are experts at what we do. We are passionate about exceeding your expectations, solving your toughest construction challenges and nurturing our successful business relationship."

Hot Dip Galvanized
Our factory is one of the largest and most environmentally-friendly full services in Central America. We utilize some of the latest technology in Hot Dip Galvanizing to guarantee the life or your steel structures.

Electrostatic PaintingOur experts match any paint color guarantee excellent quality finishes and greater resistance to corrosion and durability on all types of metal surfaces (ferrous and non-ferrous).
Expansion Plans
In the medium term ITM Group plans to increase its participation in foreign markets, such as South America, as well as expand the company's business opportunities to embark on JOINT-VENTURE with key companies in the United States, which we trust will be a complete success since we have the experience, an excellent cost, technology efficiency, export facilities and many other positive factors.
"Make joint-ventures is one of our success strategy to create amazing projects"
CONTACT INFORMATION
PBX: 502 6644-0000
FB: @grupoitm
Email: infor@grupoitm.net