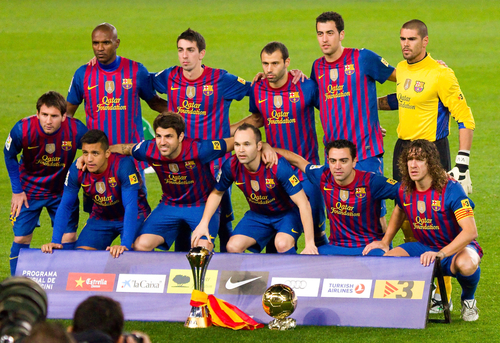 The deal, estimated to have cost Intel around $25 million, will see the chipmaker's logo appear on the inside of players' shirts. This means that the Intel logo will be on display when players lift their shirts in celebration of scoring a goal. The partnership will also see Intel providing technology to the clubs players and its coaching staff.
Chief marketing officer at Intel, Deborah Conrad, said she chose Barcelona as it had an active social media community and hundreds of millions of fans globally. She said: "We did not want to put the players under any obligation to show the logo a specific number of times but we do know that such goal celebrations are a big part of the culture of the sport."
FC Barcelona currently has several multimillion dollar sponsorship agreements with the likes of Nike, Audi and Qatar Airways. The new deal with Intel takes effect from this coming weekend when the teams 98,000 seat stadium the Camp Nou welcomes Villarreal for a crucial La Liga contest.