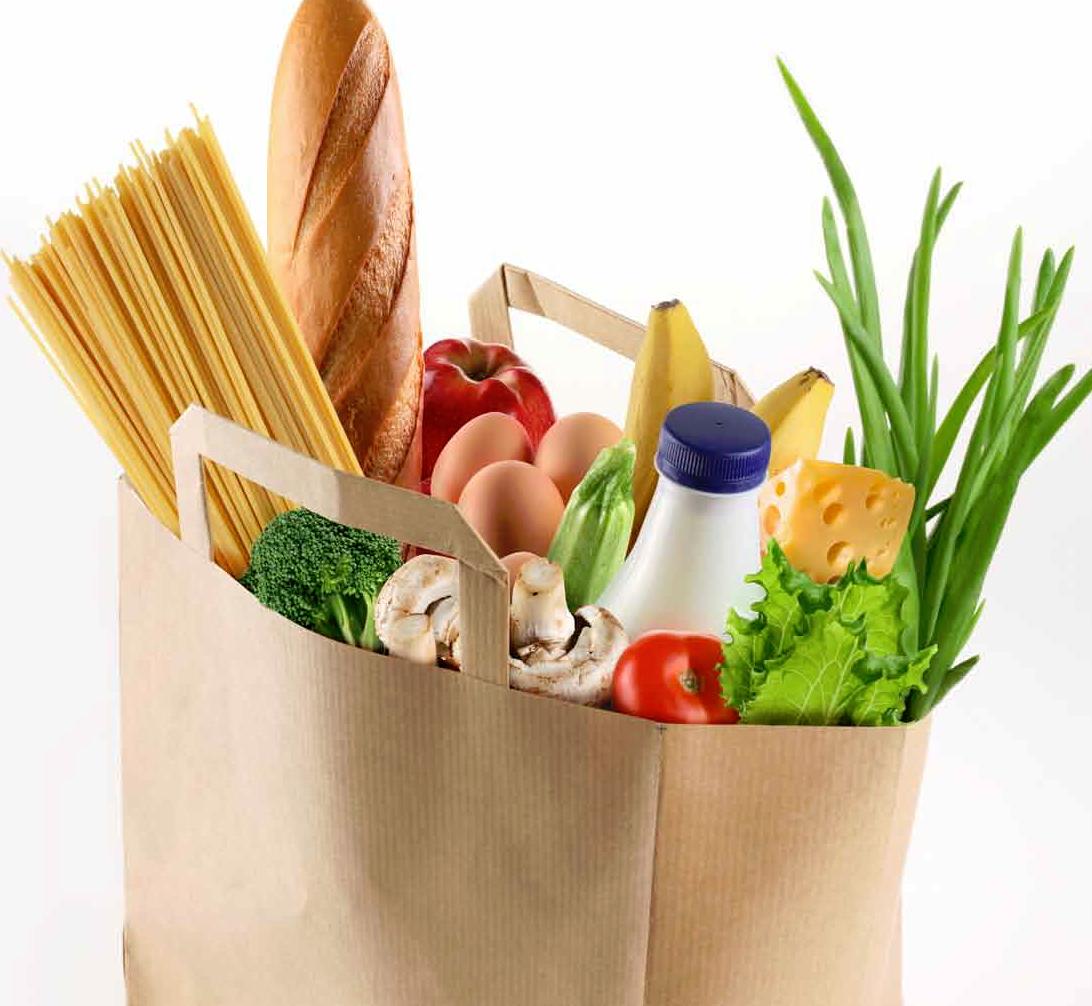 The Food Safety Modernization Act (FSMA) has shifted the focus from response to prevention, driving traceability and helping to increase food safety.
Business excellence is often driven by regulatory requirements. Left to their own devices, food manufacturers would rather handle safety challenges in a reactive manner. There is an inherent integrity that food manufacturers express….after all, people could die if the food is contaminated. Michele Southall, an implementation director at the standards organization GS1 US, recently explained how the Food Safety Modernization Act (FSMA) is driving traceability and helping to increase food safety in all areas of the foodservice industry.
"With foodborne illnesses affecting 48 million people every year, food safety is of paramount importance to consumers and companies in the food industry," Southall noted, "whether that be a farm, fishery, ranch, food manufacturer, processor, distributor, logistics provider, retailer or restaurant."
FSMA was signed into law on 4 January, 2011. In the nearly two years since it was signed by President Obama, it has shifted the federal focus from response to prevention. The law and consequences for violations have necessitated that food manufacturers establish a product tracking system; these processes must track and trace food as well as granting authority to use preventative tools. There are mandatory recalls included in FSMA as well as expanded access to records, administrative retention, and enhanced product tracing requirements.
Healthcare Packagingrecently suggested that the GS1 system of standards should be used to improve visibility and efficiency in the supply chain. GS1 is based on the philosophy identify, capture, and share. The additional item level tracking requirements are detailed in the GS1 Foodservice Guidelines which recommend data acquisition through the scanning of GS1 case labels. According to Greg Braun, director with Houston-based Systems Application Engineering (SAE), "Traceability at a pallet level breaks down when residual cases are combined in a slot during replenishment or when returned product is reintroduced to the picking slot." Braun's firm developed the Selector Pro System which has built-in GS1 features for capturing date code and lot information at the time of pick, unlike many other technologies.
Paperless picking and scanned-based validation are critical in compliance. Mobile case label printing, automatic distribution of orders and real-time floor management displays result in reduced selection errors. By increasing inventory accuracy, selector performance is improved. "Eliminating non-productive warehouse labor is vital in lean efficiencies and cost containment," says Braun. "Enabling real-time notification of product outages eliminates the need for order checkers."
The high cost of mis-picks
The mis-pick rate of a leading food service company improved from 1:1,200 to an average rate of 1:12,500 with some houses averaging much higher rates. This improvement resulted in labor cost reductions, eliminating order checking personnel. Case pick data improved from 120 cases per hour to 170 cases per hour and achieved an ROI (return on investment) in less than 12 months. 
Braun also referenced how a major food distributor was able to reduce training from weeks to less than a day; the same organization found that picking accuracy improved 83 percent and an additional 6 percent since upgrading to voice guidance (a unique hybrid, multi-modal system that combines the benefits of voice direction and the wearable display to make food safety more verifiable and validated). 
Other SAE findings reveal a productivity increase of 16.32 percent and an additional 4.32 percent since upgrading to voice guidance. Other benefits included a dramatic reduction in shorts on trucks. This process improvement lean quality system continues to demonstrate an improved picking rate for one of the largest food service organizations, where the mis-pick rate improved from 1:2,500 cases to a company average of 1:22,500. Performance improved between 9 percent and 11percent and training time required only a 10 minute overview class. The ROI was based on 1:5,600 mis-pick rate.
Challenges of voice-only systems
While voice recognition solutions have improved dramatically over the past decade, there is a sad truth that impacts quality and accuracy. "With voice-only solutions," says Braun, "accuracy decreases as the number of characters or numbers spoken increases, and memorization destroys the location verification scheme as check digits are memorized by selectors."
Product traceability is equally challenged by voice-only solutions; new legislative initiatives for lot tracking increase recognition problems and are quickly becoming too time intensive in voice recognition only mode. Since most voice recognition systems run on a voice-only hardware platform (no display, keypad, or scanner) they lack the real-time display to guarantee accuracy.
Even Mike Miller, senior director of consulting services for Vocollect conceded, "Voice recognition is very critical. Even a one-second delay in understanding…can result in cumulative losses of time that can amount to…$400 to $2,500 a year per each worker."
Braun is adamant that there is a better solution. "Why tolerate recognition errors and costs when voice guidance eliminates them?"
A single scan of case GS1 validates the Global Trade Item Number (GTIN), captures weight, and lot. GTIN is an identifier for trade items developed by GS1 (comprising among others of the former EAN International and Uniform Code Council). Such identifiers are used to look up product information in a database (often by inputting the number through a bar code scanner pointed at an actual product) which may belong to a retailer, manufacturer, collector, researcher, or other entity. The uniqueness and universality of the identifier is useful especially across organizational boundaries.
Systems Application Engineering holds many patents in voice guidance and Braun explains, "This hybrid combination is the best of both technologies, providing voice guidance for heads-up navigation and instruction, scan slot or (UPC/GS1) barcodes for product verification, as well as catch weights and lot tracking purposes."
This hybrid can be operated with or without a headset; wearable speaker is loud enough in most environments. The optional headset does not require expensive noise cancellation needed for voice-only solutions.   
Voice Guidance never has recognition issues; there are no repeats due to mis-recognition (performance delays). A direct cost-saving is realized because no voice training is required nor learning the phonetic alphabet. Employees prefer this solution because it eliminates selectors speaking to the system all day, while scan validation ensures accuracy, eliminates memorization, and enables catch weight scanning and lot tracking. 
When a GS1 barcode is scanned, all the application identifier information in the barcode is retained, including the lot number. If the lot number is contained in a separate bar code label it must be scanned separately. If more than one item is to be picked, and the item requires lot tracking, each case must be scanned or lot number manually keyed. If the lot numbers cannot be scanned, there is the option of keying the number.
FSMA is driving action. Compliance (and the cost of non-compliance) is forcing food manufacturers and distributors to follow the rigor and rules spelled out clearly in the new law. Yet every week, sometimes every day, there is another news story about food contamination in the supply chain. Companies are relying on the technology experts, the pioneers of hybrid voice systems on open platforms. Only these leading companies understand the critical need to offer more operational modes. Braun points to number of patents granted by the US government and the forty year history of SAE as the proven record for delivering high quality systems and support to keep food companies strong and consumers safe.