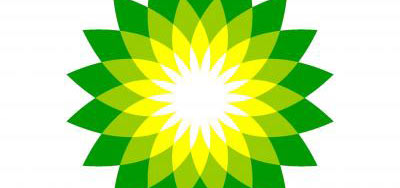 Libya's sovereign wealth fund is eyeing a stake in the troubled oil giant BP, according to reports.
Shokri Ghanem, chairman of Libya's National Oil Company, said BP shares were "good value for bargain hunters".
His comments follow reports that BP is seeking investment from Middle Eastern sovereign wealth funds. The company's shares have roughly halved in value following the oil disaster in the Gulf of Mexico, which began in April; but they climbed 3.5 per cent on Monday following Ghanem's comments.
BP has large interests in Libya and is known to have a strong relationship with officials in the country.
Other potential investors in BP are rumoured to include the Kuwaiti Investment Authority (which already owns 2.8 per cent of the company), PetroChina and US oil giant Exxon Mobil. Norway's sovereign wealth fund could also be in the running, since it already holds 1.3 per cent of BP.
The Qatari Investment Authority is said to be another potential investor. It has recently invested in a number of UK assets, including the Harrods department store.
The crisis has also led to speculation about the possibility of a hostile takeover bid from several of BP's rivals, including Royal Dutch Shell.
BP is facing huge potential liabilities as a result of the crisis, which began when its Deepwater Horizon drilling rig exploded. It is thought that the eventual bill could be as high as $60 billion (£39 billion). An estimated 60,000 barrels of oil a day are now leaking into the Gulf of Mexico and reaching the shores of states in the south of the US.
BP has said that it has spent more than $3 billion so far on the effort to stop the leak and to settle initial claims. The company has made several failed attempts to stem the flow of oil, its latest plan being to remove oil from the sea's surface using a large ship known as a skimmer. If successful, the ship could scoop up 500,000 barrels per day from Gulf of Mexico waters.
Given the rising clean-up costs, BP could benefit from a strategic investment by a sovereign-wealth fund such as Libya's. Although it isn't currently selling any assets, BP has said it is making plans to raise $10 billion over the next 12 months through the sale of non-core assets in Colombia, Venezuela and Vietnam, in addition to a possible sale of its $9 billion stake in PanAmerica, for which the China National Oil Corporation (CNOC) may bid.
However, BP claims it is well-equipped to handle the rising costs. The company is expected to generate more than $30 billion in cash this year, and has built up a war chest of bank loans and credit lines. Its standby loan facilities have risen to $9 billion, with up to nine banks having committed to providing funds if needed.