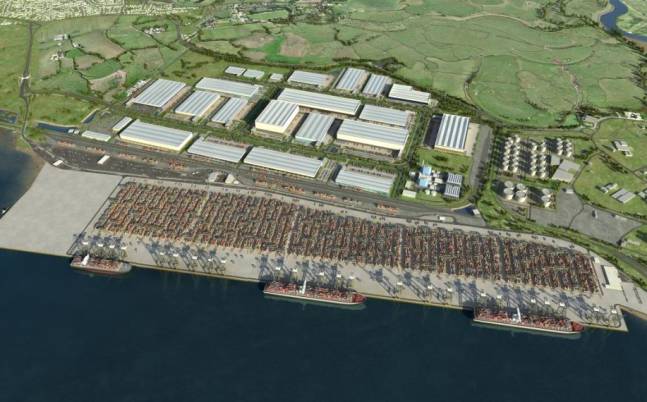 Dubai-based port operator DP World has announced that London Gateway, the UK's newest port, is due to open in the fourth quarter of 2013.
The port will have an initial capacity of 1.6 million TEU (twenty foot equivalent container units), and is expected to boost the UK's economy by an estimated £3.2 billion per annum.
DP World, the world's third largest port operator, said that 700 new construction jobs and 300 new port jobs will be created by the project within the next few months. It is estimated that the total number of jobs generated by London Gateway will be 36,000.
DP World is expecting to invest a further $1 billion in the project over the next three years.
Once complete, the port is set to become the UK's premier logistics centre, DP World said, with an estimated 65 million road freight miles every year expected to be saved as goods are sent straight into the new London Gateway Logistics Park and then directly to shops and homes, as opposed to being transported via inland distribution centres.
Commenting on the announcement, Sultan Ahmed bin Sulayem, chairman of DP World, said: "We are delighted to announce a definitive opening date for the new port, which is a unique infrastructure development for the UK. London Gateway will help UK businesses improve efficiency and competiveness. It will provide the UK with a premier, world class global trading centre.
"Our investment in London Gateway reflects our long term commitment to the UK and to our customers trading in this market."
The UK's business secretary Vince Cable added: "The opening of London Gateway in just two years' time will transform the UK's maritime port infrastructure and play an important role in helping Britain's economy grow in the coming years. It will help Britain to maintain its competitiveness, drive productivity, and crucially strengthen our links with Asia and beyond.
"The importance of this project cannot be overestimated. The announcement of these 1,000 new jobs today is a welcome boost to the UK."
Simon Moore, chief executive of London Gateway, said: "I'm very pleased to be able to take London Gateway forward to opening, our team is 100 per cent committed to delivering supply chain savings from Q4 2013 onwards. London Gateway will offer a unique proposition to British cargo owners. Importers and exporters will be provided greater choice and opportunity to take costs out of their supply chains and reduce their environmental impact."
Headquartered in Dubai, DP World operates more than 60 terminals across six continents, with container handling generating around 80 per cent of its revenue. The company currently has 10 new developments and expansions underway in 10 countries.