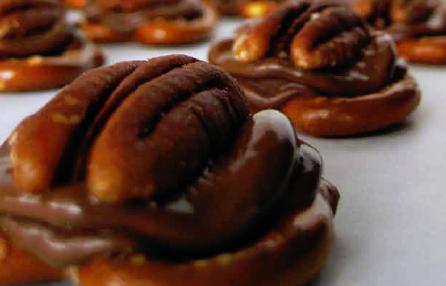 Which way should you go when you arrive at a technology crossroads? Thomas R. Cutler highlights the experience of a few companies in the food industry.
Headquartered in Stamford, Connecticut, DeMet's Candy Company makes TURTLES and FLIPZ products. DeMet's is dedicated to using the highest-quality manufacturing processes and working with cutting-edge technology to maintain its brands. DeMet's Candy products are distributed through supermarkets, drug stores and virtually all channels of trade.
DeMet's Candy purchased the US portion of the TURTLES business from Nestlé along with the facility that produced TURTLES. This facility was using SAP to run its operations and DeMet's was required to move off the Nestlé SAP system. What was especially challenging for DeMet's was the tight implementation schedule imposed by their purchase agreement with Nestlé: they had three months to get off SAP before they were liable to pay for their use of the SAP system.
DeMet's other existing facilities were using Sage MAS 500 but DeMet's had a limited degree of confidence that Sage was up to the task of managing this new facility on top of the existing facilities. After two attempts, they were not able to get accurate inventory tracking even after working with two different Sage resellers. They decided to invest in a completely new ERP (Enterprise Resource Planning) system.
With an outsourced IT department, DeMet's was looking for a solution that did not require dedicated IT resources. After working with MAS 500 and not having easy access to Excel and Word they decided they wanted everything to integrate into Microsoft Office. The decision was made to standardize on a Microsoft platform for ERP too.
DeMet's sister company, Stella D'oro, was already using Microsoft Dynamics NAV successfully but this implementation had a high degree of customization. With the tight implementation schedule, DeMet's needed a Dynamics NAV partner who had already developed the functionality most food companies require as part of an out-of-the-box solution. The choice was to work with JustFoodERP. "Flexible enough to meet our needs, we changed a few of our procedures that the new software addressed with better industry practices," noted Jim Gerbo, vice-president of marketing for DeMet's.
"Aside from having accurate data and a fast implementation, we were up and running, live, on time and on-budget. The three month implementation goal was met and we rolled out the software to all three facilities progressively and on time," said Gerbo. With three facilities all needing to go live, DeMet's utilized the adaptability and scalability of the new ERP system.  
The company also plans to integrate its consumer affairs into the new ERP system, because it will allow it to respond to consumer inquiries much more easily. Consumer representatives will be able to take a call from a consumer and instantly associate the product in question to a specific lot number. With this information, the company can analyze quality issues on a lot-by-lot basis.
The Original Cakerie began in 1979 as a small industrial bakery producing high quality food service desserts for the local restaurants in British Columbia. Guided by the concept of creating delicious desserts with a homemade taste, The Original Cakerie has grown to be the largest privately owned dessert manufacturer in Canada with North American distribution coast to coast. The Original Cakerie sees a direct link between technology and the ability to anticipate and adapt to growth.
Eric Murphy, manager of IT for The Original Cakery, sets the scene. "We did not have one integrated system in place, which created data silos and a lack of data visibility." The Original Cakerie was using many internally built applications backed by Great Plains on the financials side. These homegrown systems were not able to sustain the challenge of business growth and it was time for The Original Cakerie to adopt an Enterprise Relationship Management system. Having a history for raising the bar on product innovation in the plant, the management team was already open to working with new technologies.
They began their search by going through an extensive evaluation, as Murphy explained. "We evaluated thirty different solutions, sent an RFI to twenty of them, and from there we sent an RFP outlining our business requirements to those companies that we thought might be a fit. We brought in three companies for a demo. It came down to two solutions that were a possible fit to work with; IFS and JustFoodERP."
Like DeMet's Candy Company, The Original Cakery team chose JustFoodERP, a solution for the food industry powered by Microsoft Dynamics NAV. They too thought the advantages included a user friendly and extremely adaptable system.
Since The Original Cakerie had already been using Microsoft Great Plains for ten years as its financial system, Microsoft credited them in full on what they had already purchased through the Transformational Assurance program. "This was a great gesture and showed that Microsoft valued our partnership in making this investment," said Murphy. With eighty users going live simultaneously, the implementation was for a configuration of all of Dynamics NAV modules from financials, payroll, human resources, fixed assets, and TargIT; to the JustFoodERP modules of manufacturing, quality control, and preventive maintenance. 
One enhancement developed to meet a specialized need of The Original Cakerie was a labor scheduling granule. The company wanted its employees to have the ability to pick the days they wanted to work and the hours they wanted to work. "Systematically this was a very complex solution, but it was also an incredible opportunity for employees," said Murphy.
After a successful implementation that took approximately nine months, The Original Cakerie had the benefit of a company wide integrated system that centralized all of its business processes and eliminated redundancy.
Though the technology was in place, there were some small growing pains. These had to do with a change management challenge. "After twenty seven years of the organization working one way, having the system integrated creates some impacts to the rest of the business units," explained Murphy. 
The Original Cakerie has been building a set of new procedures so that each business unit sees how it affects each other. The benefit of working through these growing pains is that they have greatly enhanced the overall business framework. The anticipated benefits are positive financial gains. The company is already getting a very deep insight into its financial health.
Product lifecycle management in the food industry
Responding quickly to market trends with profitable, successful new products is the only way to achieve success in the hyper-competitive, margin-thin food and beverage marketplace. Candy, cakes, or other foods, new products that drive revenue and meet customer and retailer demands are essential (while complying with stringent regulations.) Even one failed product development initiative is too costly.
PLM (product lifecycle management) for food and beverage must seamlessly integrate all aspects of product development within a food organization and across the supply chain from formulas to labeling and packaging to compliance validation. Streamlined product development, accelerated revenue, reduced costs, ensure quality and compliance, and increase the chances of a "hit" food product.
Dan Rowe, product manager at JustFoodERP explains: "It is essential that full electronic lab notebook functionality incorporates all internal and customer communication, workflow, and document management. Food companies must incorporate lab versions to track changes in nutritionals and ingredient declaration as well as track all R&D costs associated to their work for the purposes of tax credits."
PLM features capture for the food industry must include:
Opportunity management and tracking.  
Track all custom projects on the go. Analyze win-rate by customer; a vital tool for weekly update with R&D.
Fully integrated documentation management.  
Retain all records associated to the R&D process from concept to production ramp-up.
Manage customer communication.
Record all interactions with customers (in the event they change their mind on version 41 and want to revert to version 14.)
Full approval workflow.
If a food company uses a formal stage/gate process, record approvals on documents electronically.
Track recipe versions.
Track changes in recipe versions, incorporating all elements of costing, ingredient declaration, and nutritional analysis.
Track R&D costs.
R&D teams record costs and time effort against each project allowing full visibility on investment return, also useful for making R&D claims for tax credits.
*
About the author:
Thomas R. Cutler is president & CEO of Fort Lauderdale, Florida-based, TR Cutler, Inc., and founder of the Manufacturing Media Consortium of journalists and editors writing about trends in manufacturing. www.trcutlerinc.com