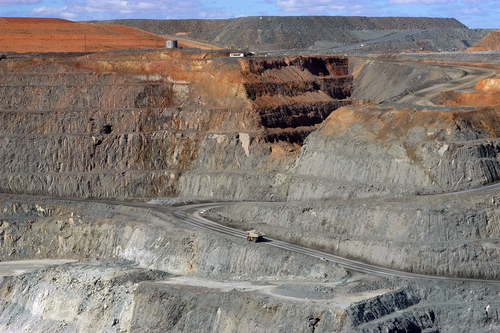 Pioneer Resources are currently drill testing a 200 metre structure at the Kalpini South prospect, a move that is designed to extend the strong gold results that were returned in 2013. These results included ten metres at 6.38g/t gold, 15 metres at 2.93g/t and nine metres at 5.31g/t.
"The company continues to maintain a sound financial position with current cash reserves of approximately $2.3 million, plus the final instalment, being $1.1 million from the sale of the Mt Jewell project, due on 6 March 2015," Pioneer's managing director David Crook said. "This has enabled us to plan a series of targeted exploration programs throughout the 2014 field season commencing at Kalpini South, and we look forward to providing details on the progress of these programs in due course."
Mineralisation at Acra remains open in all directions, a trait which bodes well for future exploration and resource definition. The project also benefits from its close proximity to the Kalgoorlie Superpit and its existing gold mining specific infrastructure.
The Superpit, co-owned by Barrick and Newmont, is the biggest open pit gold mine in Australia, producing 850,000 ounces of gold each year.