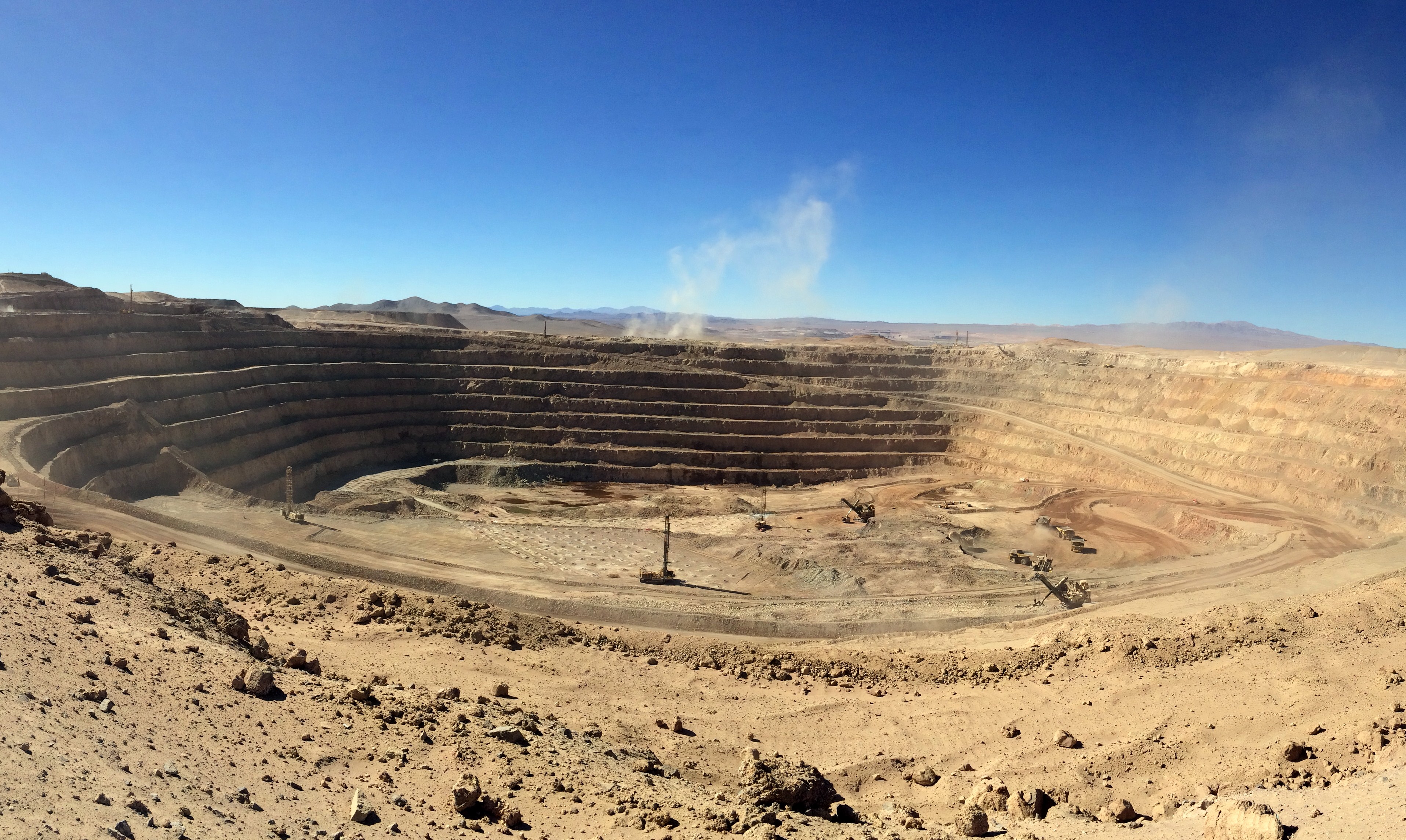 Sierra Gorda is one of the largest and fastest-developed mining projects in the world. Operated by Polish company KGHM International, it is a joint venture between majority partner KGHM, Sumitomo Metal Mining and the Sumitomo Corporation. The mine is located in the Antofagasta region within the Atacama Desert, which is Chile's largest copper producing region.
The key infrastructure elements for production of copper concentrates have been successfully completed and commissioned: the pre-stripping process at the mine pit was completed in April 2014, with a total of 192 million tons of material removed; at the plant site the key processes such as crushing, grinding and flotation plants were successfully launched; in addition, the 143 kilometre seawater pipeline is operational, providing seawater to the 750,000 cubic metres seawater pond.
"We and our partners developed this project remarkably quickly, while at the same time maintaining the highest safety and environmental standards," said Herbert Wirth, President and CEO of KGHM. "It took us only ten years from exploration drills to actual production. This very fast pace could only be achieved because we have the highest managerial standards."
After the mine's ramp-up, which is scheduled to be completed in early 2015, Sierra Gorda will produce 120 thousand tons of copper, 50 million lb of molybdenum and 60 thousand ounces of gold annually. Once phase II of the project is completed, the annual average production will reach 220 thousand tons of copper, 25 million lb of molybdenum and 64 thousand ounces of gold over the mine's 20 year life. There is additional production potential in the processing of oxide ore. First copper cathodes have already been produced after initial tests.
"With production from Sierra Gorda, the weighted average cost of copper production in the KGHM Group will decrease, thereby enhancing the Company's operational security," said Jarosław Romanowski, Executive Vice President and CFO of KGHM. "This cost performance will be influenced by sales of Sierra Gorda's additional products, including gold and molybdenum, whose prices are at the moment almost one fourth higher than originally planned."
First copper concentrate will be shipped from Sierra Gorda in September of this year. "Pending resolution of the outstanding appeal to the Supreme Court on the Port of Antofagasta environmental permit, the project has put in place contingency arrangements," said Maciej Ściążko, General Manager at Sierra Gorda. "Half of the mine's copper production will be processed by Sumitomo Metal Mining, our partner in Sierra Gorda, at its smelters in Japan. The remaining copper production will be sold worldwide."