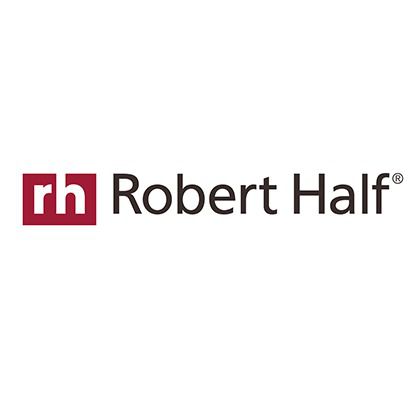 RETENTION FEARS FOR UK PLC AS TALENT DILEMMA INTENSIFIES
Talent management concerns are rising as one in three (31%) senior executives plan to prioritise employee retention and training over the next 12 months
A similar proportion (29%) of senior decision-makers say talent attraction is a key concern, as the 'war for talent' is set to intensify
London, 15 August 2019– As the talent dilemma continues, UK businesses are ramping up their focus on retaining and upskilling their existing workforce.
New research1 from recruitment specialist Robert Half UK, reveals more than one in three senior executives (31%) believe employee retention and training are the two main talent management concerns facing their industry until 2020.Talent retention is a particular concern for large businesses (35%), compared to one in three (29%) small and medium-sized businesses.
The 'war for talent' has been increasing over the past 12 months as unemployment reaches record lows while the fourth industrial revolution impacts future skills requirements. The pace of digitalisation is accelerating in the technology sector, which is reflected in the industry's talent management concerns for the year ahead.
The main concern for CIOs is the need to upskill existing employees, with two in five (41%) concerned about finding the right skills training and development for their staff, compared to 31% across all sectors. Skills such as strategic planning, problem-solving and interpersonal and communication skills – those that complement the emergence of AI technology – are cited as crucial for success in the technology sector.
Within 'traditional' industries, such as finance and accounting and financial services, the most common talent management concern is the need to improve workplace productivity (33% and 37% respectively).
This concern is reinforced by department heads within individual businesses who are examining how they can hire the best candidates for their department. Almost one in three (29%) senior decision-makers say that talent attraction is a concern for the next year, implying that employers continue to be on the lookout for top performers to hire, fuelling the 'war for talent'.
Matt Weston, Managing Director, Robert Half UK commented:"Skilled professionals today are often deciding between multiple competing job offers. This is creating a talent dilemma where businesses can get into a salary bidding war to attract these professionals, but this won't always be enough to retain them. Businesses that align their job role, company mission and organisational culture with their desired candidate are more likely stand out in the hiring process – the key here is to offer a purpose-driven career choice.
"Offering a competitive remuneration package and a range of employee benefits will aid both attraction and retention efforts. However, attracting and retaining an engaged workforce will ensure that productivity is maintained in the next 12 to 18 months."
– ENDS –