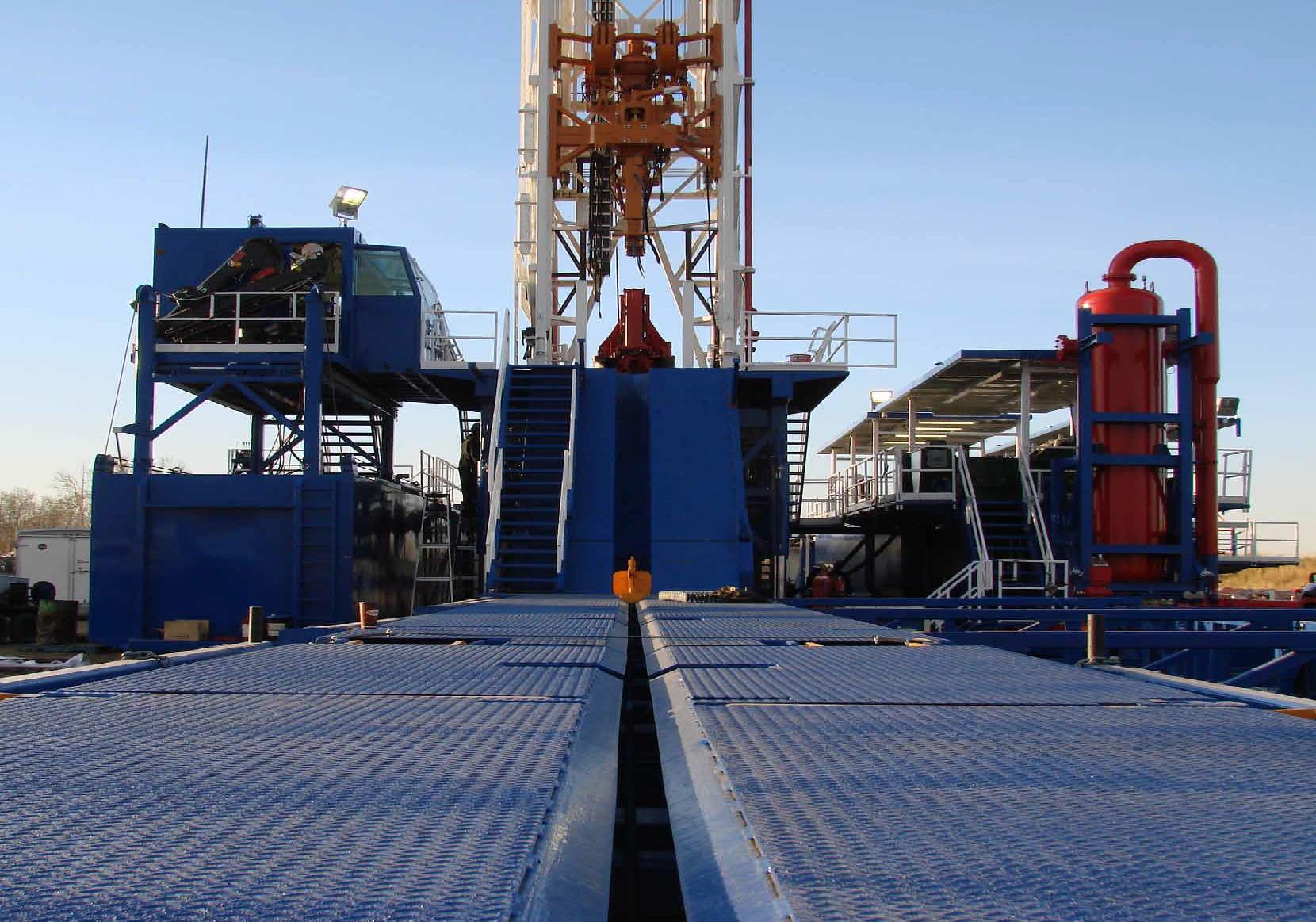 After a period of rapid expansion, Saxon Energy Services is developing a management framework to support its growing global footprint. Supply chain director Shaun Anderson talks about implementing the Saxon Management System, lean and six sigma, and a new Oracle ERP platform.
The oil and gas industry is renowned for going through intensive periods of growth; and it's all too easy for small companies to overextend and destabilise as they struggle to manage a growing portfolio of projects, staff and capital equipment with processes designed for a much smaller footprint. With a period of significant growth under its belt, Calgary-based Saxon Energy Services is now embarking upon a two-year strategy to build a corporate infrastructure not only capable of supporting the current international enterprise, but creating a stable base for expansion in the future.
Launched in 2005 as a small contract drilling and well services business with nine rigs in Ecuador, the company has grown both organically and through acquisition, and now owns and operates 98 rigs in 13 countries with a workforce of some 2,700 people. The most rapid period of growth has taken place over the past year during which time the workforce has grown by 58 percent and the rig fleet by 38 percent.
"In December last year we completed the acquisition of Schlumberger's Rig Management Group (RMG) through which we acquired 1,000 new employees and 14 additional rigs, operating on contracts in Oman, Venezuela and Pakistan," explains supply chain director Shaun Anderson. "We have also significantly expanded our Australian operations, and have invested in 13 additional rigs to operate in the Queensland area for QGC and Santos."
With growth of this order, the company's focus for the next few years is to continue growing organically, and to build a corporate management framework to support the company going forward. "The idea is to create a global structure that will enable us to manage our growing international organisation as one team, and run it both efficiently and effectively—not just now but 10 or more years into the future," Anderson says. 
From a high level perspective, Saxon is currently developing what it calls the Saxon Management System (SMS), which will define business standards and processes and roll them out across the entire enterprise. Utilising the latest SharePoint technology from Microsoft, SMS will enable the entire organisation to share information and communicate effectively around the globe, and it is being structured around eight integrated elements. These are: commitment, leadership and accountability; policies and objectives; organisation and resources; contractor and supplier management; risk management; business processes; performance monitoring and improvement; and audits and reviews.
Saxon has taken the already proven and highly successful Schlumberger management system as a benchmark, and is 'Saxonizing' it: identifying and developing policies and standards that will drive each of the eight integrated elements. If all goes according to plan, implementation of the system will begin during the first quarter of 2013.
Alongside this high level management framework, the company is planning to implement six sigma and lean to increase operational efficiency and to eliminate unnecessary activities and waste. Select individuals from each function within the company will be trained to green belt certification during November and December this year, and will then lead the lean effort, rolling it out through the company.
Leading up to this, the company is running a profitability enhancement program (PEP), whereby each functional group is identifying areas outside the normal day-to-day responsibilities of the business where company performance can be improved. Some of the projects can then be used to launch six sigma and lean.
The third pillar of the Saxon improvement programme is another major undertaking. As Saxon has reached its current size through a combination of acquisition and organic growth, it operates with a variety of ERP platforms at different locations. To bring the entire organisation together under one operating system, the company is in the process of rolling out Oracle Enterprise Business Suite across the business. Currently all operations in Canada, the US, Mexico, Australia and Colombia have migrated to the new platform and during 2012 operations in Oman, Pakistan and Venezuela will begin to follow suit.
These three major initiatives each have their challenges, but the rewards are likely to mark Saxon out from its competitors, enabling it to continue responding quickly and flexibly to its customers' needs even as the size of the organisation grows.
The supply chain element of the company is playing a key role in each of these initiatives, defining supply chain standards and processes and rolling them out across the enterprise, as well as defining areas for improvement. Anderson has a very clear ambition for the future. "I want to make Saxon's supply chain best-in-class, an operation that others in the oil and gas industry will measure themselves by."
To achieve this aim he has set clearly defined targets for the next two years. "This year we are working to make sure that we have key strategic supply chain partnerships and the right system functionality in place to support growth. We have also realigned our supply chain organisation to better support operations regionally." One key partnership, for example, is with top drive supplier of choice Tesco Corporation, with whom Saxon has had a strong relationship for many years. TESCO helped support Saxon's entry into new markets such as Australia and has been influential in improving performance in existing markets.
Saxon Supply Chain Management is organised into three operational regions each with a regional manager. North America (NAM) comprises Canada, the US and Mexico, while South America (SAM) includes Colombia, Ecuador, Peru and Venezuela. The Eastern hemisphere includes Oman, Pakistan and Australia. The company is managed as a matrix organisation: the global supply chain support team comprises over 50 people spread across the regions, tasked with both tactical and strategic responsibilities. They have direct reporting lines through their country managers as well as functional reporting lines stretching back to Anderson at corporate headquarters.
"Next year," he continues, "as we continue rolling out our new Oracle ERP platform we will begin putting cost modelling processes in place using data collected globally from all sites, and we will begin centralizing procurement. This will then enable us to achieve much better internal efficiency and improve our leveraged position with our suppliers."
Another big project for Anderson's team, which is part of SMS and scheduled for 2013, is to introduce the concepts of risk management into supply chain management. Anderson describes this as moving away from reacting to and managing issues that have arisen, and focusing instead on proactively identifying and analysing potential supply chain risks. By identifying risks that could have a high impact and high probability of occurrence, and developing containment and mitigation plans, business continuity can be much more reliably assured.
These programmes represent a considerable amount of change for Saxon, but change that will transform the company into a strong, flexible and responsive global player. It is perhaps appropriate that the company's core values are articulated in the acronym STRIVE. Standing for safety, teamwork, respect, integrity, value and empowerment, they are all about creating a high value organisation that is striving to do better.
Written by Gay Sutton; research by Jeff Abbott