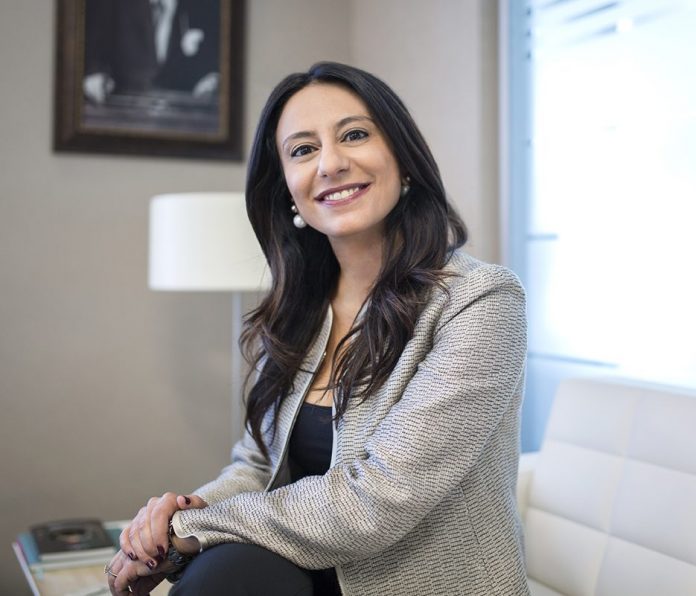 Sodexo Engage, specialists in employee and consumer engagement, has announced the appointment of Burcin Ressamoglu as Chief Executive Officer.
Burcin joins the UK team from her previous position as CEO of Sodexo Benefits & Rewards in Turkey. As CEO, she aims to build on the success of Sodexo Engage since its rebrand in August 2017 following the acquisition and integration of Motivcom. She will spend the next three months transitioning into the role.
In her previous role, Burcin worked with the Benefits & Rewards Services team in Turkey to introduce a number of new services, marketing initiatives and HR programmes to improve the Quality of Life of the business' stakeholders. This led Burcin to achieve solid business volume growth and strong financial results through a well-executed digital strategy.
Burcin is a key player in Sodexo Women's Forum for Talent (SWIFT) and works in the company's Gender Network Group. Prior to joining Sodexo in Turkey, Burcin held a number of roles at Philips throughout a 14-year tenure, where she worked in Switzerland, Poland and Holland across product management, communication, marketing and sales. Following a position as Country Manager in Turkey, she moved to Shenzhen, China, to take up the role of Business Development Head for Philips Consumer Lighting APAC.
This latest announcement from Sodexo Engage is part of a planned succession strategy, with Burcin taking over from Iain McMath who has held the role for 17 years. Iain will work with Burcin through this transition period before taking on a consultative role within the wider Sodexo organisation.
Burcin Ressamoglu, INCOMING CEO AT SODEXO ENGAGE, COMMENTED:
"Sodexo Engage operates in an exciting market that is constantly evolving to meet the needs and desires of employees and consumers. The business strategy reflects this, and I look forward to working with the company's exceptional team to stay ahead of the curve. My past experience in achieving sustainable growth through digital strategies complements the platforms and experiences that we offer our clients and their beneficiaries. The UK market is a new challenge for me, but with the support of the Sodexo Engage team and my previous experience, I am confident that we will achieve great things for the brand, our clients and their employees and consumers."
-ENDS-
ABOUT SODEXO
Founded in 1966 by Pierre Bellon, Sodexo is the global leader in services that improve Quality of Life, an essential factor in individual and organisational performance. Operating in 80 countries, we serve 75 million consumers each day through our unique combination of On-site Services, Employee Benefits and Personal and Home Services.
Part of the Employee Benefits division, here in the UK we specialise inresponding to the issue of company compensation policies, helping clients enhance their appeal and improving organizational efficiency. In a highly competitive environment, the ability to attract and retain talented people is essential for every public and private organization, regardless of size or market. Knowing how to motivate employees can provide companies with a true competitive edge. Sodexo offers businesses tailored, integrated solutions that bring both economic and tax benefits to help them optimize their compensation policy and enhance their appeal.